December 6, 2021
The Republican Outrage Porn Machine
I thought I had coined the term "outrage machine," but then I read a 2019 Atlantic article by Jonathan Haidt describing how the 2009 social media innovations of "Like" and "Retweet" transformed what appears in user feeds. One of the inventers felt instant regret: "We might have just handed a 4-year-old a loaded weapon."
I also thought I coined the term "outrage porn," but no, C. Thi Nguyen and Bekka Williams described it in a 2019 New York Times article:
"When you read your Facebook newsfeed and soak in all the reports of morally outrageous events, and you do it just for the satisfaction of feeling outraged, then Facebook has become your porn stash. You're not trying to fix problems or make morally balanced judgments. You're just after the pleasures of moral outrage: the smugness, the self-satisfaction, the delightfully hot feeling of righteous indignation."
Dictionary.com blogged on the topic the same year:
"When not talking about sexual content, porn can be used to mean content that's meant to 'cater to an excessive, irresistible desire for or interest in something' …. There's moral outrage porn, which is when people seek out and view content that makes them angry."
Both articles also note the same problem. Dictionary.com concludes:
"At the heart of how we use the word porn in the generic sense is gratification without investing in what it takes to obtain or upkeep what's being described. It allows people to interact with an object or idea without any of the struggle that it takes to do things…"
Nguyen and Williams go further:
"The pleasures of moral outrage are maximized when morality is simple and the world is starkly divided into good and evil. So the consumers of moral outrage porn will seek out the most cartoonish depictions of the enemy. They will want a newsfeed full of unambiguous stories of the other side's wickedness. Over time, they may even develop a less nuanced and more easily inflamed sense of right and wrong, to increase their moral outrage. … its consumers, having simplified their moral systems for the sake of self-righteous pleasure, will take that cartoon morality with them when they engage with the real world. We may already be seeing the results."
Ah, yeah, I definitely think we might be seeing some results here.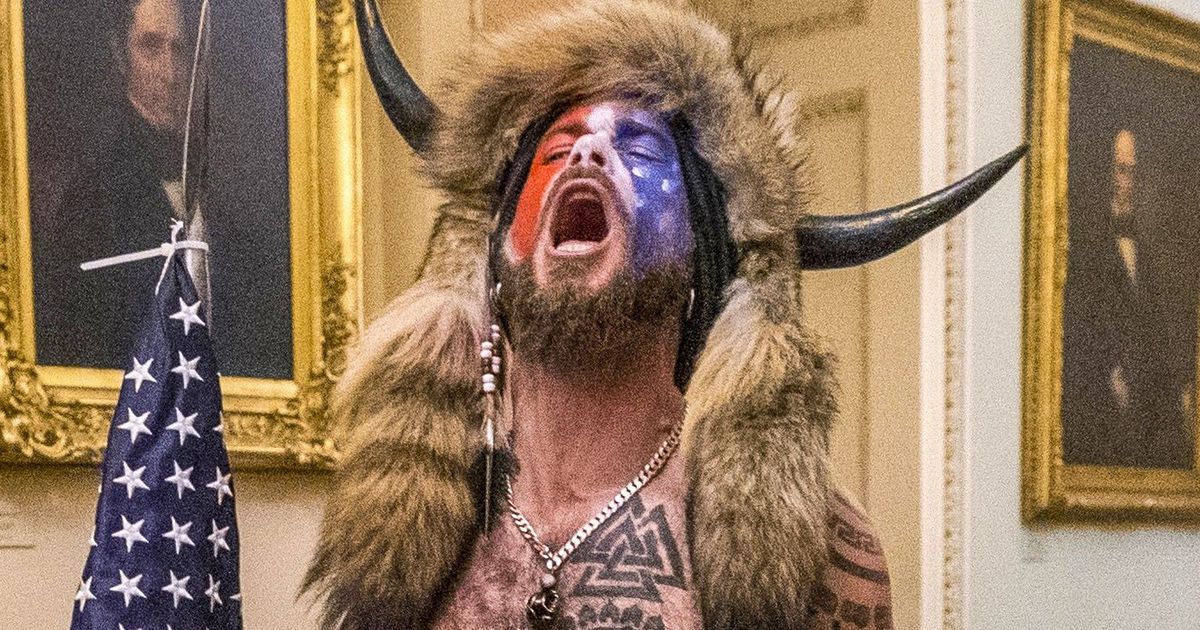 And the outrage porn machine is hardly limited to social media. Politico's Jack Shafer wrote last week:
"It will come as no thunderbolt to even casual TV viewers that when you consider all the news and commentary the cable networks serve, they regularly give it a political spin. … The networks often behave more like political players — emphasizing one side while disparaging the 'enemy' — than they do independent news organizations. By flattering the perceived political prejudices of their audiences and avoiding a story when the news becomes inconvenient to their agenda, the networks behave like vendors of political entertainment."
Shafer also identifies the same porn effects on viewers:
"A riled viewer is a devoted viewer. … This devotion to serving the political passions of viewers may increase ratings, but it's a hell of a way to run a news organization. When the networks ignore or overplay a story to appeal to their viewers' prejudices, they give them little info-silos in which they can safely cocoon from the real world."
I don't look at liberal porn. I don't watch MSNBC or CNN. I don't read Huffington Post, BuzzFeed, Daily Beast, or Daily Kos. I stopped my online subscription to the Washington Post a while ago, but I keep renewing New York Times—though I ignore the op-eds and I balance it with the Wall Street Journal. Those are the extremes of my centrist swath: slight left lean to slight right lean. Reuters and Associated Press are consistently ranked least biased, and so I look at them too. TheHill, another most-centrist, is my favorite.
I don't look at conservative porn either: Fox News, Newsmax, OAN, Epoch Times, Washington Examiner, Drudge Report, Breitbart, Daily Caller, etc. I certainly don't listen to Carlson, Hannity, Beck, Limbaugh, etc.
I started and have moderated (with occasional breaks) a Facebook page called Rockbridge Civil Discourse Society (I didn't name it) for over three years. It's designed for conservatives and progressives to talk. I'm currently on one of my breaks (unannounced), because I am (once again) exhausted by the Republican outrage porn machine.
I spent the first couple of years trying to convince everyone that it matters where they get their news and that having real political conversations requires committing to non-partisan sources. That didn't work. And it keeps not working. In exchange for modeling self-moderation news intake, I get conservatives openly and wantonly addicted to their partisan porn. And the results are exactly what Shafer, Haidt, Nguyen and Williams, and Dictionary.com predict.
Here's a recent example. When I began a post about the increase in violent rhetoric (specifically death threats targeting election workers), another member responded:
"We have created an environment where we feel required to 'fight' for our identified group's perceived piece of the pie. Heck, we now see infighting inside the same party. Disappointment that the 'wrong' minority color was the first female mayor of Boston. That's *crazy*! That came from supposedly 'centrist' NPR."
So, two things: 1) I know this individual doesn't listen to NPR, and so 2) their reference is almost certainly to a conservative pundit who spun the content for their consumption. I had no idea what they were talking about, so I googled and found a November 16 Morning Edition article that begins:
"For the first time in its history, Boston is inaugurating a newly-elected mayor on Tuesday who is not a white man. Michelle Wu – who's Asian American — is the first woman and first person of color elected to lead the city. While many are hailing it as a major turning point, others see it as more of a disappointment that the three Black candidates in the race couldn't even come close."
The five-minute article interviews a range of Boston residents, including Black community leader Rev. Eugene Rivers who said: "We can only play race card for so many occasions. I mean Black leadership failed to produce success even with an incumbent. We failed. Now that's not on white people." Imari Paris Jeffries, who leads an MLK memorial organization said that "a candidate's race should not be the determinant in any race": "In this anti-racist discourse, I don't think we're going to find identical twins of our experience in order for [candidates] to empathize. I think we have to start creating a larger tent and find common ground together."
Does the page member really think that's "*crazy*!"? We'll never know because they'll never read it. They continued:
"Along the same lines, the absurd over the top allegations that vast swaths of Americans are racists is adding fuel to the fire. It takes a lot of discipline to not get emotionally energized when you are accused of being a bigot when you know full well that you aren't. This last Virginia election is a prime example. National media telling the entire country that the reason I voted Republican was because I'm a racist is quite aggravating."
I responded: "When you say 'national media' is calling you a racist, do you know that because you're coming across examples yourself, or are you following conservative pundits who have cherrypicked individual examples for their audience?"
They responded: "You seriously didn't hear anyone suggest that the Virginia results were an expression of racism?" They included a link to an article titled "Racism alive and well in Virginia election" from an Australian website (which after multiple google searches I can't now find).
I responded: "I read a lot of 'national media' and much less frequently I look at some further left sources. I've literally never heard of Green Left. Your preferred sources are literally banking on this fact: 'It takes a lot of discipline to not get emotionally energized when you are accused of being a bigot when you know full well that you aren't.'"
(I did not respond: That's like watching actual porn and then bragging about your self-control for not masturbating.)
Their response: "If I understand you correctly, it's not the liberals' fault for originally saying it, it's the conservative's fault?"
I gave up.
Maybe I should have said: yes, sometimes people say things that outrage you. If you come across such a thing in your normal course of life, you are certainly permitted to express outrage in response. However, if you frequent places that search for and amass all-things-outrageous and deliver them to you for the partisan pleasure of your self-righteous indignation and continued patronage, then it's become something else.
This was hardly the only exchange like this. The same week when someone else cited the Department of Homeland Security's recent assessment ("the most significant terror-related threat facing the US today comes from violent extremists who are motivated by white supremacy and other far-right ideological causes"), the above member responded:
"The same group now says moms at school board meetings are domestic terrorists."
There is no part of that sentence that's true. For evidence, they linked to a Christopher Rufo tweet that quoted a sentence from a letter written by the National School Boards Association to the Attorney General urging the Department of Justice to treat threats of violence made against school board members as a form of terrorism.
I won't bother quoting the rest of our exchange.
I could provide other examples, but unlike porn, this blog isn't about gratuitous excess.
Unfortunately, like actual porn, the Republican outrage porn machine is not about to stop. Their addicts certainly aren't. I actually like the page member I quote above. They are one of the most intelligent and considerate people in the group. Which only adds to my exhaustion and horror.